What is Inner Wheel?
The Association of Inner Wheel Clubs is like a wedding cake with tiers - the largest and most important tier is at grass roots level with a Club, near you, in most towns and cities and large villages.
See the clubs list in this District.
We are part of the International Rotary Family. Most, though not all, of these Clubs have corresponding Rotary Clubs, and many work together with a Rotary club as well as alone.
The next tier is at District level - There are currently 646 clubs in Great Britain & Ireland, divided into 29 Districts and with approximately 17,000 members. The 29 Districts make up the Association in Great Britain and Ireland; again these broadly correspond with Rotary Districts.
The third tier is the GB&I Association; with a Governing Body and Executive Members representing all corners of Great Britain and Ireland. Each District has a Member of Council who represents them on the National Committee. Our Member of Council this year is Elizabeth Martin.
The fourth tier is International Inner Wheel, which represents 100,000 members from all the Inner Wheel Clubs around the world. Embracing the object of International Understanding, International Inner Wheel (IIW) was formed in 1967. Active in 103 countries, with members in 3,895 clubs, it is one of the largest women's voluntary organisations in the world, and has representation at the United Nations.
The three Objects of Inner Wheel are;
to promote friendship
encourage the ideals of personal service
to foster international understanding
Who can belong to Inner Wheel?
a) Women related to Inner Wheel members/former Inner Wheel members
b) Women related to Rotarians/former Rotarians
c) Women with similar ideals with the clubs' consent
The Association of Inner Wheel Clubs in Great Britain and Ireland

President for 2017 to 2018 is Liz Thomas, from IW Club of Great Yarmouth, District 8.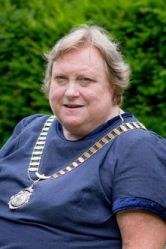 The 2017/2018 International Inner Wheel President is Dr Kapila Gupta

Inner Wheel Club of Rohtak, India.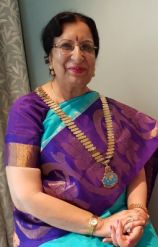 The International President's theme for 2017 to 2018 is 'Leave a Lasting Legacy'